09 Oct

How To Pull It All Together Effortlessly!

Fall Fashion Right From Your Closet

This is the time of year when my newsfeed fills up with the colors of fall, the must-haves, the favorites of this gorgeous actress, or that stately member of the British royal family.  There are accessories too, a decorative mask for every outfit.  I tell myself to scroll past, resist the temptation to see what the beautiful people are wearing as they shelter in place, and make a lifestyle out of hibernating.

A quick peek leads to a mental list, then to a cursory inventory of my closet,  with its untouched dresses long abandoned.  It dawns on me that I've totally neglected my attire, wearing the same three pairs of shorts, rotating a handful of tee-shirts with flip-flops or sandals.  The rest of my clothes are suspended, like relics of a bygone era, even though it was only in March that the need to press one's pants and dry clean blazers became unnecessary.

How did we get here?  It all started with the virus and masks.  In my case, I don't wear masks well; I stick with the standard-issue surgical masks and don't even try to accessorize with them.  While I recognize their importance, I'm not eager to adopt the mask as a fashion statement.  It is a necessary precaution, but I'll be happy when we doctors finally tell us we don't have to wear them anymore. I suppose this sartorial rut has intensified because I'm seeing the same friends and family over and over again.  Anyone outside my orbit is now suspect.  Where have they been?  Have they quarantined?  Maybe we should just meet on Zoom, after all.  And so, shorts and a tee-shirt are perfectly fine.

However, fall brings promise, optimism.  Maybe the election will bring some much-needed unity.  Maybe the pandemic will retreat once we have a vaccine or better ways to treat the virus.  Maybe kids will return to school five days a week and maybe they'll even get a real education instead of a virtual one.

In anticipation of such revolutionary optimism, I slow down my newsfeed to see if there is something for me after all.  After viewing some of my favorites, I come up with the following suggestions so you won't have to waste a good thirty minutes of your time.  If you're like me,  a woman of a certain wonderful age,  imperfect, yet mindful of every imperfection and how to camouflage it strategically; if you are looking to maximize and enhance, then you may find these suggestions to your liking:

Paper bag pants: Absolutely not.  Don't even bother sizing them or thinking you might fit into them.  If they don't look good on the model posing, strutting across the street like a wind funnel is propelling her forward, then the rest of us have no chance whatsoever of pulling off these billowing waist-cinched pants.

https://www.kohls.com/product/prd-4244267/plus-size-elizabeth-and-james-belted-paperbag-waist-pants.jsp
White sneakers: Sure, not bad, on sunny days, maybe with jeans, otherwise trendy and not stylish if they look worn.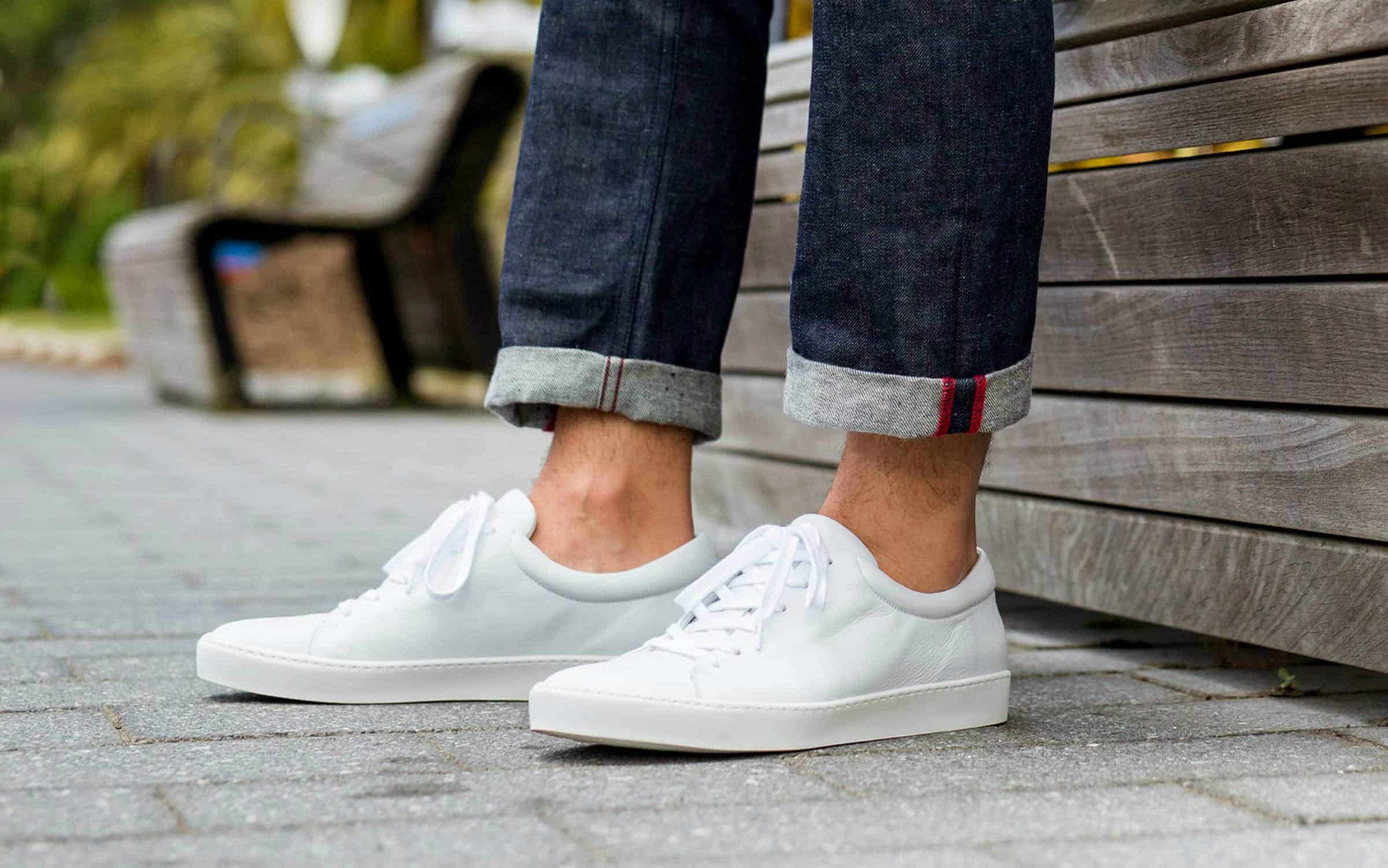 https://gearmoose.com/best-all-white-sneakers-for-men/
Cropped tops: Interesting idea if one is really fit, but in my case, there's no sense highlighting the fact that all those planks I've done have not flattened my core.  Yes, a core is necessary to pull off a cropped top as it will inch up the minute you turn around and reveal the unsightly bulge that should have remained incognito!
Combat boots:  Why?  I'm not at war with anyone and I'm not planning to go anywhere where rugged terrain might justify the purchase of heavy, combat boots.  It's interesting how the models wearing these combat boots are also wearing diaphanous, silk, or sheer maxi skirts.  It's rather troubling really, the pairing of combat books with silk.  It's as if the wearer couldn't decide between seducing the enemy or trampling them.  Too much ambiguity is never good in making a fashion statement.  Definitely, not for my petite frame, anyway.
https://www.windsorstore.com/products/lace-up-combat-boot-074030096001?variant=18511122890803
All is not lost though, as I remain faithful to the three rules that always work no matter what the season.
Make sure everything fits, I mean really fits.  I don't even own a sewing machine, but I sew cuffs, hems, and even manage tucks here and there.  If something is not landing properly, then the item must be altered or donated.  Ill-fitting clothes are never fashionable.
Wear colors that complement your skin tone.  Brown or tan always makes me look washed out and tired.  Red is too strong; grey totally enervates me.  Pinks, cobalt blue, light blue, white, black (with accessories) work well.  Find your colors and stick to them, no matter what Fuschia fantasy the models are wearing this season.
Strategize and camouflage what you don't like and what keeps you from pulling off that playful put-together look that says, "I just kind of threw this together–last minute!"  If you're short, like me, then tw0-inch heels are a must.  If you're a tad or so overweight, think strategically about where clothes begin and end.  Does that sweater land right at the biggest, widest part of your thighs?  Get one that lands at your knee or one that elongates your entire frame.
Pick one incredibly attractive feature, difficult to limit oneself to just one, I know, but limit yourself and play that feature up every time.  Thin waist?  Long legs, Curvy figure?  Make sure your wardrobe accentuates it.
Always consider the weather and the occasion. No matter how fashionable your look, if it's inappropriate, it's going to melt in a heatwave or stick to your flesh in drenching rain, so look outside before you dress.  As for the occasion, dress for it, don't ignore it.  You could be wearing your best white sneakers with your best shorts, but if the occasion is dressy, you'll just look out of place.
I'm not a young woman, but an older, sometimes wiser one, but I still love to look my best, and even fashionable, sometimes.  Now, I'm going to take my own advice and welcome this fall by sorting through my closet.  Slowly, cautiously, I will open that closet door and revisit my neglected Chinos, frilly tops, blazers, sweaters, dresses–so much to consider, a grand reunion, indeed!
Featured image:Photo by Jason Strull on Unsplash